Draftable API is a simple REST API built for developers.
Professional document comparison
Differentiate your service offering with world-class comparison technology to compare Word, PDF, PowerPoint, and more.
Ready for enterprise
Battle-hardened and heavily tested, Draftable API has been used to compare over 5 million documents. Service level guarantees available.
Self-hosted solution available
Built for on-premise deployments. Our self-hosted solution ensures the confidentiality and privacy of your data is guaranteed.
White labelling
Customize the viewer to match your brand for a seamless user experience with white labelling or full style customization.
Export to PDF
Our Export to PDF feature enables you to easily share comparisons. Exported PDFs able to be password protected for increased security.
High-performing comparisons
Your users will be impressed by the speed, quality and ease-of-use of our comparisons. Making their work easier and more productive.
Easy and fast integration
Integrate with your platform within minutes. Client libraries and comprehensive docs available.
End-to-end encryption
Your documents are important. We use enterprise-grade security at every stage, in transit and at rest.
Access control
You have full control over who can access your comparisons and for how long, based on your permissions structure.
Trusted by enterprises globally
Self-hosted Options
Draftable API Self-hosted is built for on-premise deployments. It is supplied as a virtual appliance and comparisons run entirely in that appliance. That means the confidentiality and privacy of your data is guaranteed.
If you aren't sure you need an on-premise solution, we recommend starting with our Draftable-hosted option. Both options provide the same API, so it's easy to switch to Draftable API Self-hosted at a later date.
At this stage, only PDF comparisons are supported, but a number of options are available to support other file types.
Interested in Draftable API Self-hosted? Great!
Need a different Draftable solution?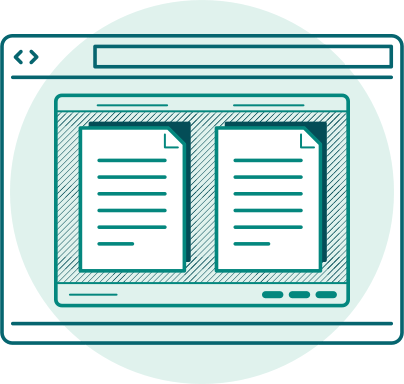 Draftable Online
Our intuitive and reliable comparisons, right here in your browser.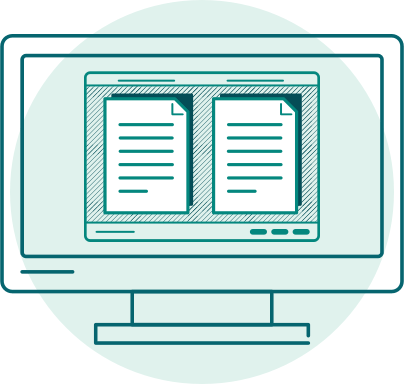 Draftable Desktop
Compare documents with ease, from the privacy of your computer.
Need help choosing the right Draftable solution for your team?
Our technology specialists exist to help teams, just like yours.