Generate redlines as Word with Tracked Changes or a custom-rendered PDF.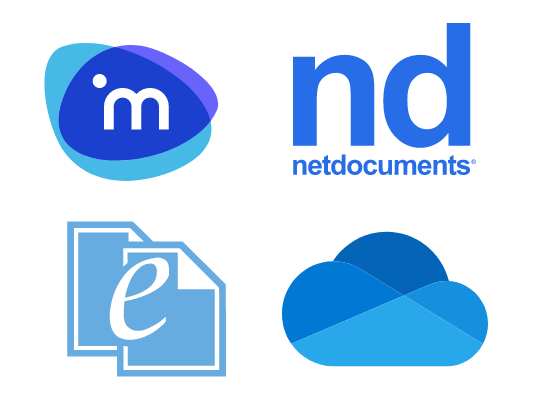 Integrated with your document management system of choice.
Open, select, save, view.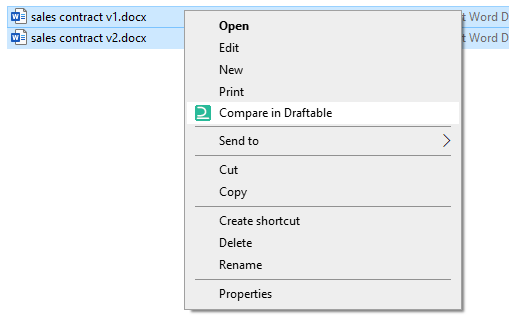 Launch comparisons from file explorer, Outlook, Word or anywhere else in your workflow.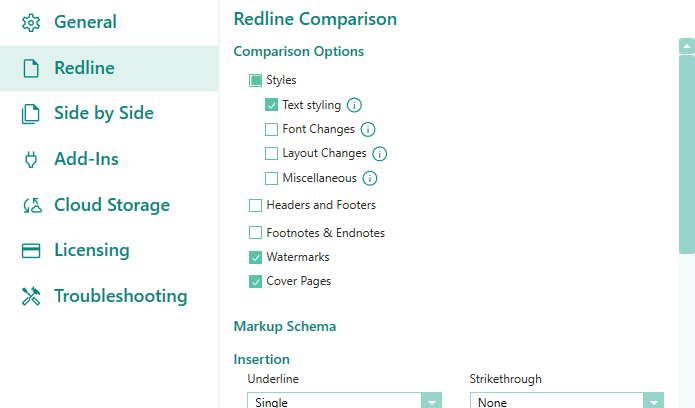 Configure the comparison to your preferences, ignore style changes, change markup color and more.
Key Features
Compare Word and PDF file formats
Compare scanned documents
Save comparison outputs as Tracked Changes docx or redline PDF
One-click to print or email comparison outputs
Match the document markup styles to your firm's guidelines
Customize types of changes shown with advanced compare options
Include a summary page with comparison statistics
Purpose-built viewer for document review
Integrates with your DMS & other legal software
Join over 500 global brands already using Draftable
See for yourself. Get a demo.
Software decisions are hard, we can make that easy.
Every law firm and legal team is different. From the tools & software you use, to the way your team collaborates, to how you manage documents. There's a lot to consider when buying new software.
Let us help you figure out if Draftable is right for your team. Our product experts will understand your use-cases and show you how Draftable fits easily into your team's existing workflows.